Garage Door Spring Manufacturer
Garage Door Springs, also knowns as Garage Door Torsion Springs and Garage Door Spring Replacement, are one of the most important components of your garage door. If a spring breaks you need to replace the broken Garage Door Spring to keep your Garage Door operating properly. 
Torsion Spring make a Garage Door easier to lift or open. When a Garage Door closes, tension builds up. When the Garage Door opens, the tension is released. Torsion Spring also act as safety mechanisms to stop doors from falling on you accidentally. A Garage Door with broken spring should not be opened or closed using an automatic opener. In an emergency, you can lift the door manually.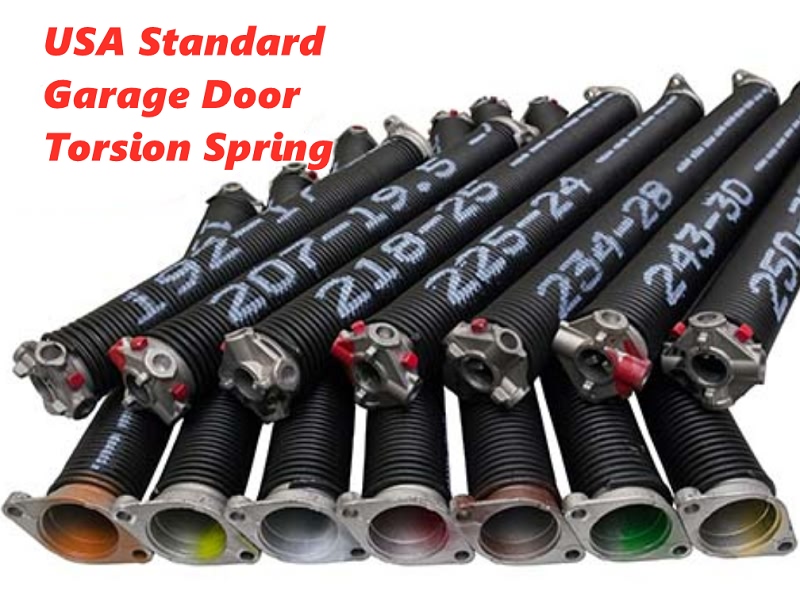 As Garage Door Spring manufacturer, we offer a wide selection of Garage Door Torsion Springs in 1.75" and 2" Diameters in multiple wire sizes ranging from 0.192, 0.207, 0.218, 0.225, 0.234, 0.243, 0.250, 0.262 to 0.272.
All Bestar Garage Door Torsion Springs are manufactured from high-tensile, oil-tempered spring wire, meeting ASTM A229 and lasting nearly 15,000 cycles.
Bestar Torsion Springs can be used for most Garage Door Manufactures and Suppliers, including but limited to: CHI Garage Doors, Clopay Garage Doors, Amarr Garage Doors, Raynor Garage Doors and Wayne Dalton Garage Doors.
As Garage Door Spring supplier, we have many different sizes of Garage Door Torsion Springs available for purchase to fit a variety of residential and commercial garage doors. Torsion Springs are available in Right Wound and Left Wound options depending on which side of the door they install. All torsion spring from Bestar are pre-installed with winding cones and stationary cones. No additional assembly required.
Things to Know about Garage Door Torsion Springs:
(1) Torsion springs must be measured while unwound or your dimensions will be incorrect.
(2) To match your previous torsion spring size exactly, you will need to measure the wire size, the inside diameter, and the length. The wire size and inside diameter are very important, this is where most mistakes are made. The torsion spring length doesn't have to be completely precise (anything within a half inch will be fine).
(3) The number of turns is based on the height of the door and the size cable drums that you have (the rule for 7′ doors is 7.5 turns and 8′ doors is 8.5 turns and adjust from there)
(4) The direction of the wind on the torsion spring is opposite the side that it goes on (The left wound spring is installed on the right hand side of the door, when your standing inside your garage looking out)

---
Post time: Mar-13-2022